It's hard to believe that one city has so much to offer, but Atlanta defies the odds. Set amidst a lush canopy of trees and among the brilliant dogwoods and blooming azaleas, the major metropolitan hub is unlike many of its contemporaries. A storied history, rich culture, booming business, and electric cultural scene converge in the capital city — all accented by the unmistakable air of southern hospitality.
Atlanta has received an influx of new residents in the last several years, thanks to its big city appeal and small-town feel. Founded in 1837, the Georgia capital was designed as a transportation hub and premier destination at the end of the Western and Atlantic railroad line. Atlanta became a leading industrial center in the 1940s, and was a major player in the nation's civil rights movements of the 1950s and 60s led by Atlanta native Dr. Martin Luther King, Jr. Atlanta has been the site of monumental moments that have shaped American history, and its resilient, progressive spirit is apparent today. The city stands as a beacon of diversity and inclusion, and as more people relocate to the area, the culture continues to develop in a way that is uniquely Atlanta.
Arts, Music, and Culture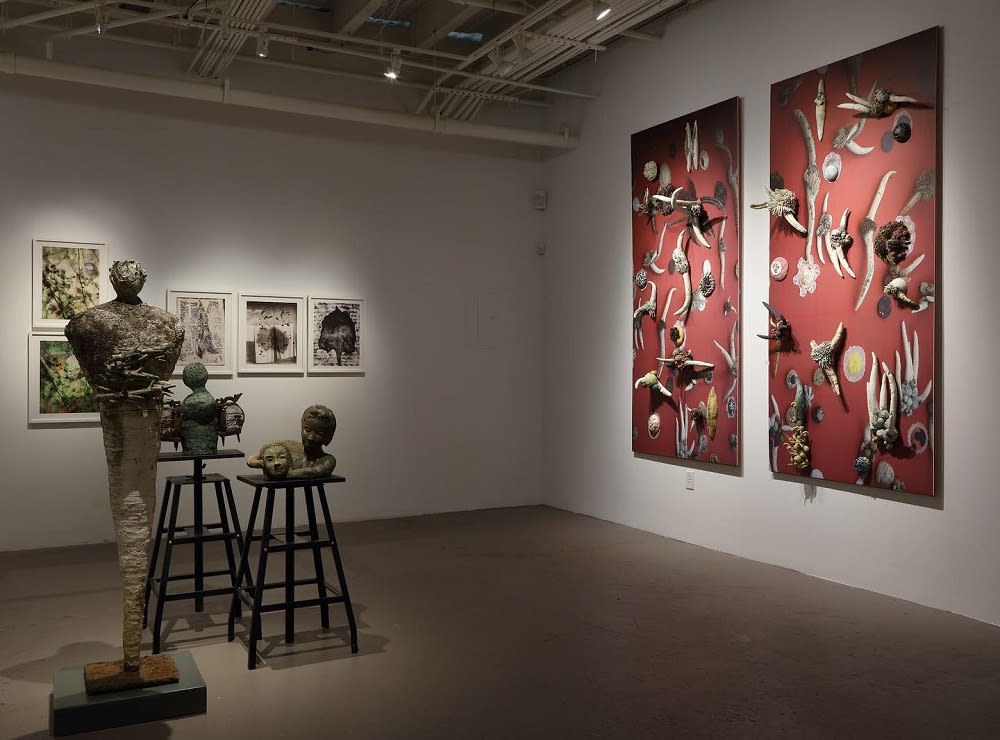 Photo courtesy of Museum of Contemporary Art of Georgia
Atlanta's vibrant culture is shaped by its residents in every way, evident in everything from architecture to musical stylings. Although Atlanta is considered the gateway to the southeast, the cityscape exhibits influences from the northeast and midwest, due to its origination as a railroad town and adaptation of modern architecture. It's as if the city takes its cue from the image of the skyline itself: striking and modern, yet rooted on historic grounds.
Music, film, and entertainment are huge drivers of industry and life in Atlanta. Some of the best-known American artists hail from the city and shaped America's musical history, like Ray Charles, Gladys Knight, Little Richard, and the Allman Brothers Band. Today, rap, R&B, and country rule the scene, with the city producing and retaining top talent. More recently, Atlanta has emerged as a top spot for television and movie production; production companies come for the tax incentives and stay for the cinematic scenery and warm reception.
The riches of the Atlanta arts and culture scene are many; opera, ballet, symphony, and theater all share top billing. Museums and institutions round out the rest of the artistic offerings; contemporary art aficionados can roam the
Atlanta Contemporary Art Center
or the
Museum of Contemporary Art of Georgia
. An absolute can't-miss is the
High Museum of Art
in Midtown, which features one of the nation's best collections of multicultural works, decorative and folk art, and photography.
The city embraces the arts and residents are just as eager to celebrate them with festivals all throughout the year:
Atlanta Film Festival

: One of the largest and longest-running film festivals in the country, the Atlanta Film Festival brings cinema to the masses, as thousands gather to take in the latest independent, international, short films, and documentaries, and network with industry stars and professionals.

Music Midtown Festival

: Atlanta's premier music festival takes place downtown at Piedmont Park, featuring a diverse lineup of 30 acts, from rock to rap and emo to EDM. Don't miss a ride on the Ferris wheel for an unbeatable view of downtown Atlanta.

Atlanta Dogwood Festival

: Ring in spring with Atlanta's favorite seasonal celebration! For over 86 years, the Dogwood Festival marks the blooming of Atlanta's bountiful dogwood trees with live music, arts and crafts, fantastic food, and activities for the entire family. Not an artist? Start your weekend with the Mimosa 5K running race, or end it with a beer and wine tasting as you meander through the scene at Piedmont Park.
Robust Job Market
If big business has brought you to Atlanta, you're not alone. The Georgia capital serves as headquarters for behemoths Coca-Cola, Warner Media, Delta, UPS, and Home Depot, among others. With the third-largest concentration of Fortune 500 companies, the area attracts employees from all over the world. As with many established and expanding corporations, retention is high. Atlanta's job market has maintained strength through the years, and as more individuals and families relocate to the area from around the world, the city's culture continually develops as a result.
Distinctive Neighborhoods
In the midst of the expansive metropolitan area, neighborhoods in Atlanta each have their own distinguishing characteristics, style, and energy. As with much of the city, there's something for every taste. Located near Buckhead is
Milton
, an affluent residential district with rich heritage. Vast countryside, large lots, and horse farms mark the area. Families flock to the suburb for the excellent North Fulton school system, along with business elites looking for a quiet, rural retreat.
Just north of Atlanta is
Roswell
, where historic roots run deep. 19th-century landmarks remain intact, nestled among acres of parkland and trails. The town offers a mix of charming older homes and newer developments, ideal for growing families. Between downtown Atlanta and the North Georgia Mountains lies
Alpharetta
, where excellent schools, premium shopping, and a charming downtown steal the scene. Residents have access to over a dozen parks in the area and take every opportunity to enjoy the outdoors.
Higher Ed Hub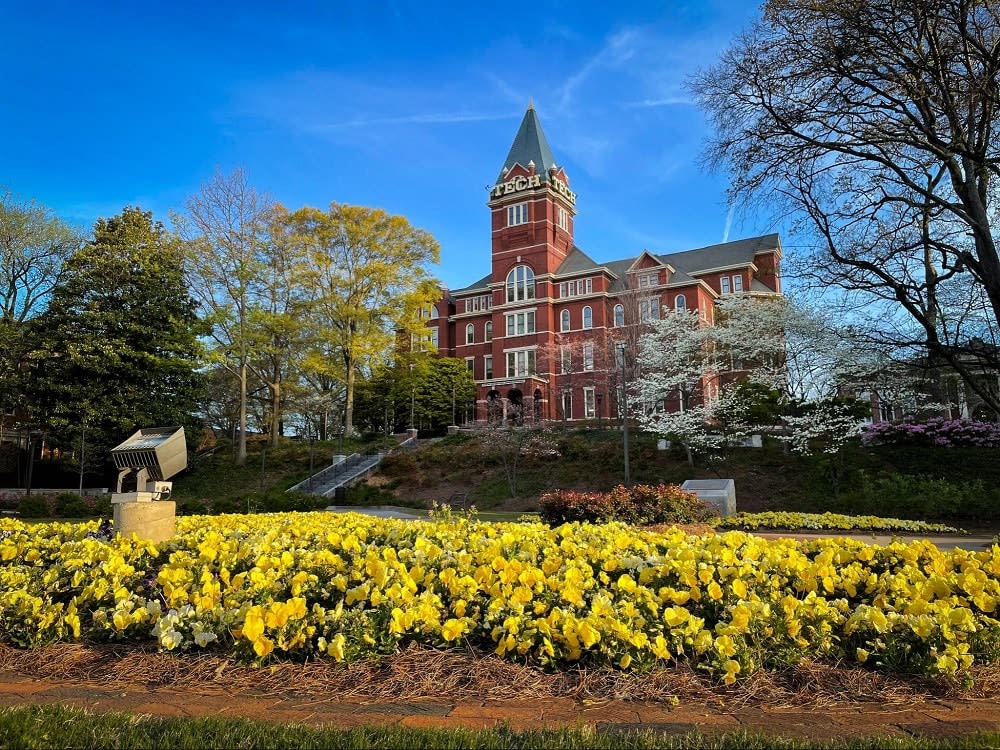 Photo courtesy of Georgia Tech
With such a concentration of universities and learning institutions, higher education ranks among the top employers in Atlanta. Plentiful academic options and employment opportunities make Atlanta one of the most appealing locations for international students, further adding to the diverse cultural landscape.
Georgia Tech
and
Georgia State
are the major public institutions in town; the
Atlanta University Center
is a conglomerate of the oldest and most renowned historically black colleges and universities (HBCUs) in the nation; and
Emory University
is one of the most prolific private universities in the country.
Sports Scene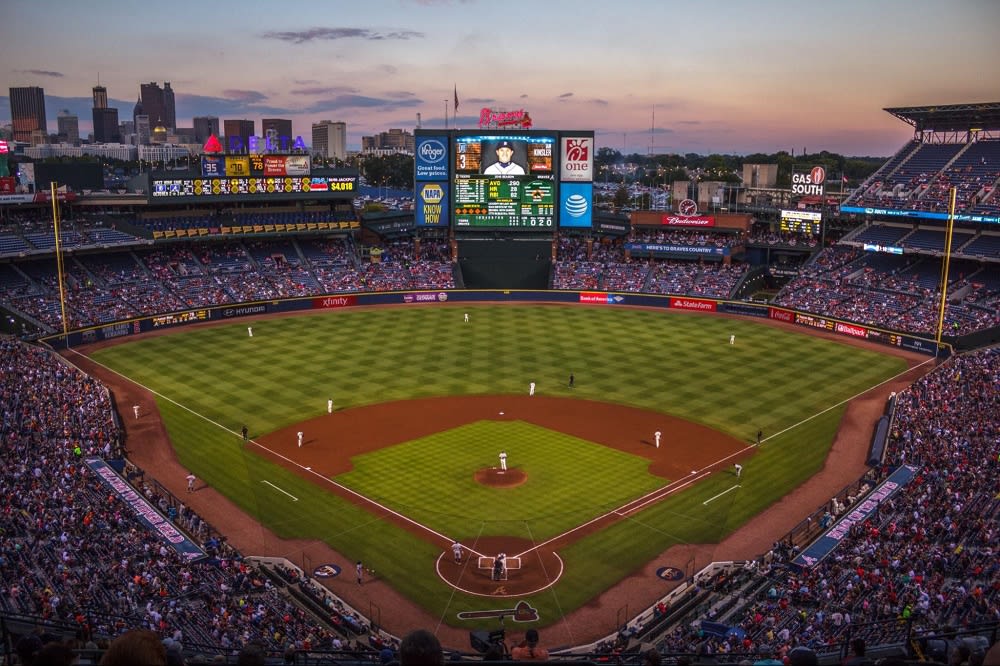 Not many cities can compare to Atlanta when it comes to the sports scene. Residents can root for the home team year-round: professional football (Atlanta Falcons), baseball (Atlanta Braves), basketball (Atlanta Hawks), and soccer (Atlanta United FC) teams all have passionate fan bases and some of the best facilities in their respective leagues, making game day a totally immersive experience. The city has been included in the rotation of hosts for the PGA Championship, and of course, The Masters is a reasonable two-hour drive to Augusta.
Pro sports not your thing? In the heart of SEC country, there's always a college team to cheer on – just choose wisely! If you're more passionate about playing sports than watching them, tennis courts are plentiful throughout Atlanta neighborhoods, and the favorable climate encourages outdoor play all year round. Runners and walkers love the city for the same reason.
Atlanta famously hosted the 1996 Summer Olympics and was named as a host city for the 2026 World Cup. Ease of international travel, phenomenal facilities, favorable climate, and capable infrastructure are key contributors to Atlanta's success in garnering support for hosting such massive global events, and in attracting fans and potential residents to the Big Peach.
Shopping and Entertainment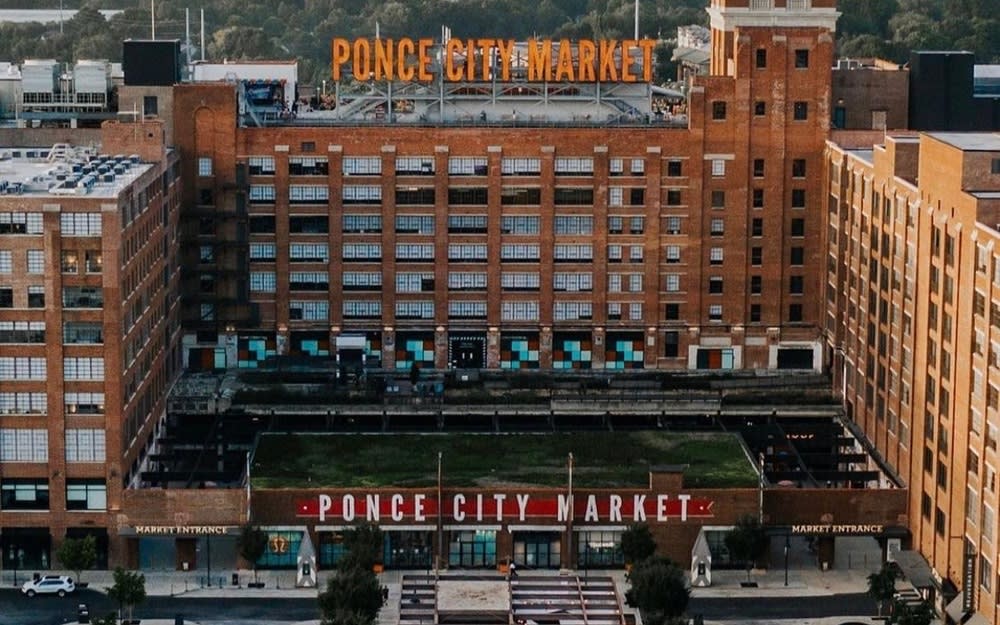 Photo courtesy of Ponce City Market
For shoppers in Atlanta, options are endless.
Ponce City Market
, located in the heart of the city, is a lively site for mainstream retailers, local boutiques, and a top-tier food hall. Luxury shopping can be found in Buckhead, starting with
Phipps Plaza
. Known as one of the best shopping centers in the South, the lux location houses designers Gucci, Kate Spade, Versace, and Lilly Pulitzer. Or, saunter through shops in the sunshine at the high-end outdoor destination of
Buckhead Village District
, which features Christian Louboutin, Dior, Diptyque, and Hermes.
For one-of-a-kind finds, Buckhead's
Miami Circle
design district has 60 showrooms of artwork, lighting, furniture, and more. If you're in the market for items with historical significance, try perusing
Peachtree Battle Antiques and Interiors
for antique pieces, art, and accessories.
Food and Drink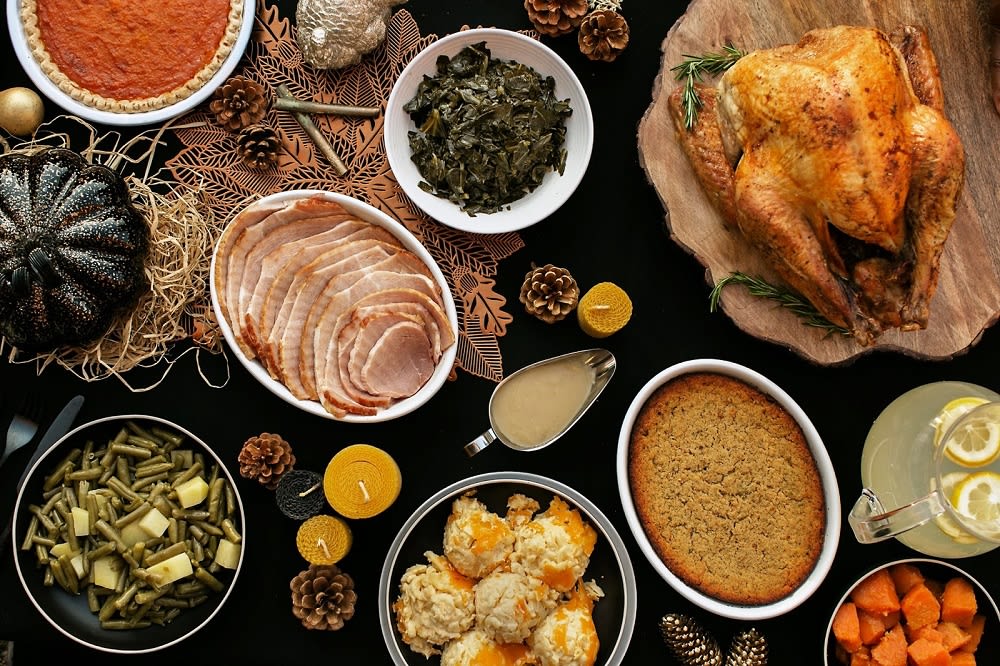 Photo courtesy of Busy Bee Cafe
In a city of diverse culture and over six million hungry residents, the options for edible exploration are plentiful. The critically acclaimed
Spring Restaurant
in Marietta is the ideal setting for date night, with a menu that features seasonally-inspired dishes and biodynamic wines. Here, dessert is a must and typically features local fruit and herbs. For a genuine taste of the South, Atlanta staple
Busy Bee Cafe
can't be beaten. In business since the 1940s, the James Beard Award Winning establishment serves up the best fried chicken this side of the Mason- Dixon.
If you just can't decide which culinary route to take, try
Krog Street Market
. The former 1920s warehouse was converted into a food hall that sells produce and prepared foods and houses Italian, Thai, Japanese, and Southern restaurants all under one roof.
Ease of Travel
Atlanta succeeds in making the world seem just a little bit smaller. Or at least, more accessible. It's fitting that the city began as a hub for intercontinental travel with the development of the railroad system. Today, Hartsfield-Jackson International Airport is the world's busiest airport, and often the first stop on U.S. soil for international flights — a major selling point for business travelers and jet setters alike.
Climate
Atlanta's warm climate and sunny disposition go hand in hand. The city has its own personality that differentiates it from its counterparts in the South; so does its climate. Atlanta experiences all four seasons, albeit milder than its neighbors to the north. Summers are hot and humid, while winters are cool and pleasant. It's in the spring and fall where the city shines; dogwoods and azaleas bloom, and the "City in a Forest", as Atlanta has been known, comes to life. About 48% of metro Atlanta is covered in trees (maples, cedars, and birches reign supreme), which not only gives it an utterly unique atmosphere but invites residents outside to enjoy the fresh air and beauty that surrounds this magnificent southern city.
Trademark Southern Hospitality
Practically its own character in the story of life in Atlanta is southern hospitality. Even the modern metropolis holds firm to the concepts of politeness, kindness, and helpfulness that
define
the region. Relocating to Atlanta is made all the easier thanks to the warm welcome and friendly faces of its residents. It's a way of life!
If you're interested in relocating to Atlanta, contact
Monica Blanco
today. One of Atlanta's top producing real estate agents, Monica has been a resident of the area for over 20 years. With her expertise and guidance, Monica will work to find your Atlanta-area dream home!