If you're planning on moving to the greater Atlanta area, you'll want to prioritize figuring out
where
you want to live first, whether that's based on your job location or the best nearby schools – and maybe Alpharetta has made it to the list of areas you are considering. If homes for sale in Alpharetta are what you're looking for, it will be important to consider things like which neighborhood suits you best. With some thoughtful planning and
useful tips from an expert real estate agent
, you'll be able to find the perfect Alpharetta neighborhood for you and your family.
Determine your priorities
The first step in any house hunt is having clarity on what you're looking for. It's a simple step, but it really helps you organize your thoughts and narrow down homes and neighborhoods. Do you want homes with appreciating value? Do you prefer great school districts? Do you want to prioritize locations closer to work? Do you value raising your kids in a welcoming neighborhood? Identifying what matters to you will make learning all
the stats about the various neighborhood
s easier to digest and will help guide you to your perfect spot of Alpharetta real estate.
Familiarize yourself
Unsurprisingly, one of the earliest steps in finding the place to buy Alpharetta real estate is to familiarize yourself with the area and the neighborhoods themselves. Alpharetta has some things that make living there all the more interesting. For example, roughly 18% of the workforce in this area works remotely, meaning that's even less commuter traffic to worry about. Overall, it's a melting pot of a place that offers low traffic volume, educated locals, and a friendly community. You can also look
at stats and charts
to help you identify the best neighborhood for your needs.
As far as individual neighborhoods go, there are over a dozen great neighborhoods in this city for you to choose from. Some of the most popular options include Harrington Falls, Jamestown, Newport Bay, Glen Abbey, Crabapple, Clipper Bay, Sterling Woods, and Park Brooke. However, there are even more options throughout the area, so it's good to know that homes for sale in Alpharetta are plentiful and offer a lot of variety.
Home prices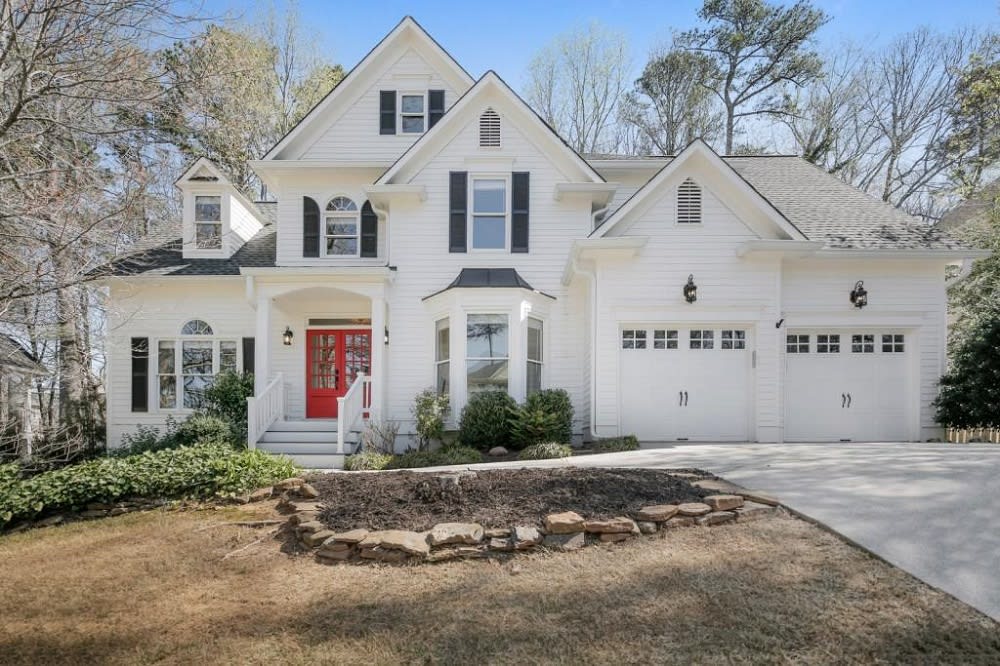 Source: Client's website
When you're trying to pick out the best neighborhood for you and your family, price obviously matters. After all, you want to get what you need in an area that has appreciation, value, and potential. Based on numbers alone, the highest appreciating areas of Alpharetta real estate are Harrington Falls, Alpha Park, and Academy Park, so if you have possible plans of flipping your home, these places are best for you.
If you simply care about finding your lifelong dream home, appreciation value matters less. Instead, focus on your other neighborhood interests as well as avoiding areas with inflated prices. Luckily, there are quite a few options for you out there, with over
250+ listings for homes in Alpharetta
ranging in price from
$170,000 to $7 million
+. There are more than enough choices to suit any budget, whether you're looking at homes for sale in Alpharetta to find your retirement property, your starter home for your growing family, or to find an investment property with a lot of potential.
School districts
As far as any parents are concerned, school districts are one of the most important factors when moving. Their Alpharetta real estate needs to set up their kid for future success. So, no matter how lovely a neighborhood may be, the nearby education systems are something that needs to be explored.
However, if you'll happily settle for the neighborhoods with the best schools overall without a certain school in mind, look at places like Jamestown, Newport Bay, and Beacon Hill. Homes for sale in Alpharetta near these neighborhoods should ensure a lovely education for any current or future kids you're raising. Luckily, the schools in this area are all perfectly decent, so you have some flexibility in the matter.
Activities in Alpharetta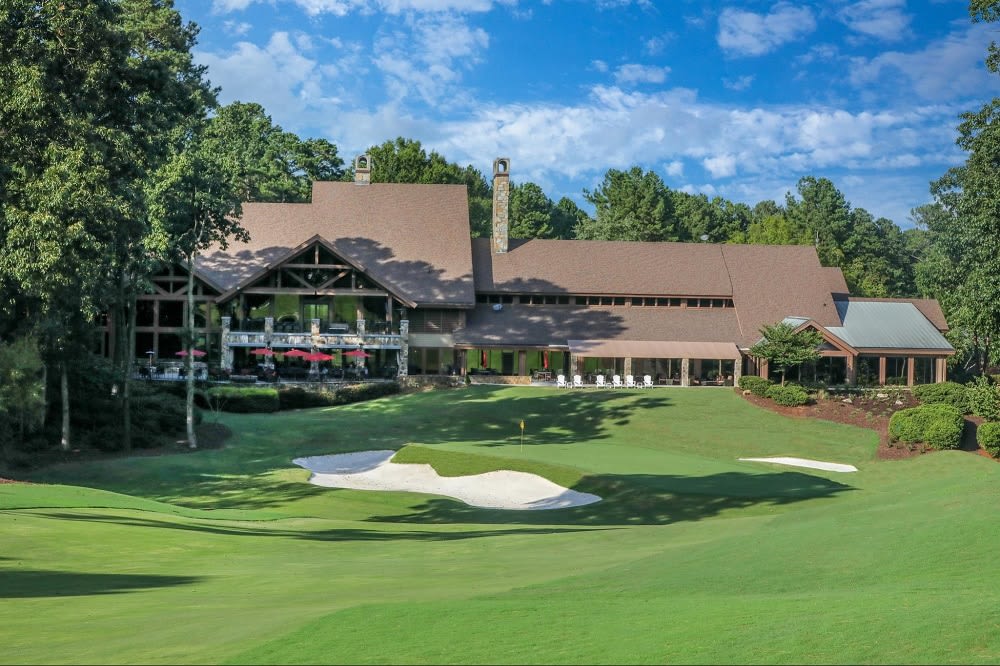 Photo courtesy of Country Club of The South
People looking for things to do are in luck: every corner of Alpharetta real estate is bustling with restaurants, events, activities, and the like. Once you're starting to narrow down your favorite neighborhoods, though, something you can factor into your final choice is the nearby options.
Take Avalon for example. When looking at this neighborhood's activities, you'll find a wide range of things to do. For foodies, there's
Rumi's Kitchen
and
Superica
, sharing tastes of cuisine from around the world.
This neighborhood
also has comedy nights, a cornhole league, special shopping events, Little Acorns for group kid's playtime, and Avalon Nights live for new music.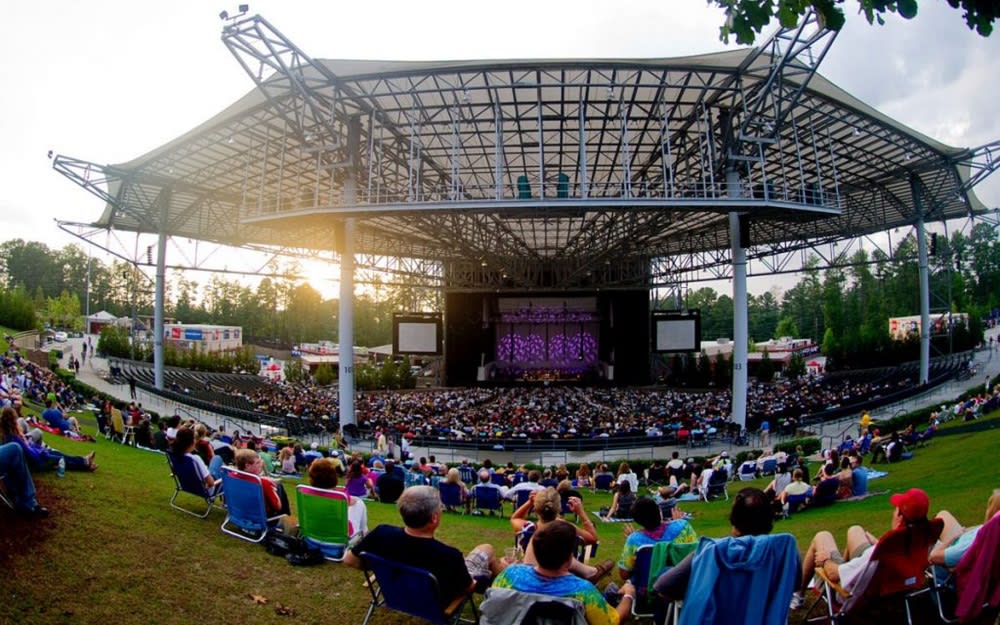 Photo Courtesy of Awesome Alpharetta
Another good example that might be important while looking for homes for sale in Alpharetta is the fact that the Country Club of The South neighborhood is, understandably, named after the titular
Country Club of The South
in this area. So if that's an important social and athletic feature for your family, it might be the best place for you.
Each of Alpharetta's neighborhoods have their own highlights and quirks, so make sure to look into what's available when you're at the last steps of choosing which area is best for you. Hopefully the local fare can help you end up at your perfect location.
Ready to start looking at Alpharetta real estate? Reach out to trusted local agent
Monica Blanco
for assistance.
*Header photo courtesy of Southern Living