A northeast suburb of Atlanta, Alpharetta is known for its top-notch school system, beautiful parks, and a variety of nearby activities. If you own one of the Alpharetta luxury homes, you already know that you've chosen an excellent place to live. However, you may not be aware of all the relaxing activities that are within just a short walk or drive from your home. If you're looking for ways to relax in Alpharetta this spring or summer, consider the following activities:
Take a yoga class
Yoga is not only a way to stretch your body and meet new friends; it's also the perfect way to relax after a long week or a stressful day at the office. Fortunately, there are plenty of yoga studios nearby for those who own Alpharetta luxury homes.
Life Yoga + Body
, located at 501 South Main Street, offers hot power yoga, warm vinyasa, meditative flow, and more several times a day, so you can find a class that fits into your busy schedule.
Oya Yoga Studio
on 50 Canton Street is also a good option. They offer yoga basics, universal vinyasa, and other classes in an environment focused on building connections and a community. Want to warm up while you work out? Head over to HOTWORX, a 24-hour infrared fitness studio that offers hot yoga as well as other hot classes such as pilates, HIIT, and barre.
Get a massage
Is there anything more relaxing than a massage after a packed day of looking at Alpharetta real estate or chasing after your kids? Whether you choose hot stone, deep tissue, or good old-fashioned Swedish, a massage is the perfect way to work out the tension and take some well-deserved "me time." Alpharetta has plenty of places where you can unwind and recharge, such as
LaVida Massage
, which is located on 12460 Crabapple Road and offers membership packages for a monthly fee. You can also check out
Hanna Day Spa
, an elegant facility that offers massage as well as spa packages, facials, and waxing.
Terra Nova Wellness Spa
is another fantastic option as it touts itself as a one-stop-shop for state-of-the-art pampering treatments. Facials, massages, and foot treatments are all offered at Terra Nova and can be combined to create the perfect relaxing experience.
Browse the art in Brooke Street Park
When you have a weekend off, head over to Brooke Street Park from May through September to
browse the art
of local artists. You can relax in the warm outdoor air, sip a coffee, and pick out some jewelry, pottery, or wall art that can transform Alpharetta luxury homes into showplaces. The park is also a perfect place to go for a relaxing walk by yourself or with friends and simply bask in the beauty of nature. The park is beautifully landscaped and features sculptures, an arboretum, and a concrete path that is practically made for relaxing strolls.
Have someone else cook dinner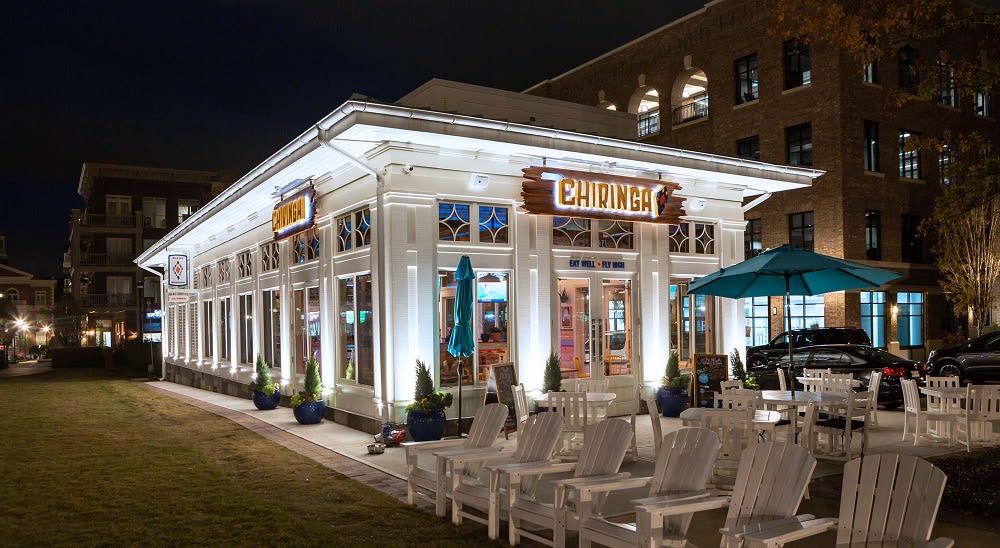 The last thing you want to do after a stressful day is come home and try to get dinner on the table. That's why one of the most relaxing things you can do is get out of the house and dine at a local restaurant where all the work is done for you. Meet a friend at
Barleygarden
for a craft beer and a Butcher's Bun sandwich (shaved ribeye, gruyere, baby arugula, onion straws, roasted garlic aioli, potato bun) or plan a date night with your significant other at
Cabernet Steakhouse
and enjoy a glass of wine along with fresh selections of prime cuts of meat and seafood. Those who want to get the kids out of their Alpharetta luxury homes for the evening can head to
Chiringa
for some beach vibes right downtown. Chiringa specializes in delicious beach-inspired food like Beach House salads, lobster rolls, and shrimp tacos. Kids can pair their meals with some freshly-squeezed pineapple juice while you indulge in a glass of rose or a bottle of Red Stripe.
Enjoy a round of golf
Photo courtesy of GolfPass
Though some who own Alpharetta real estate may find golf to be frustrating, others consider it extremely relaxing. If you're one of the latter, head on over to
RiverPines Golf
, regarded as one of the best public courses in the Atlanta area. With perfectly-manicured greens and a challenging course, RiverPines is the perfect way to get out in nature and let off some steam. If the weather isn't agreeing with you or if you'd rather be near some great eats and drinks while you swing your club, you can also head over to Topgolf. With their climate-controlled hitting bays and extensive drink and food menu, you can enjoy some golf with friends without having to lug your clubs around or wait for the drink cart girl.
Visit a brewery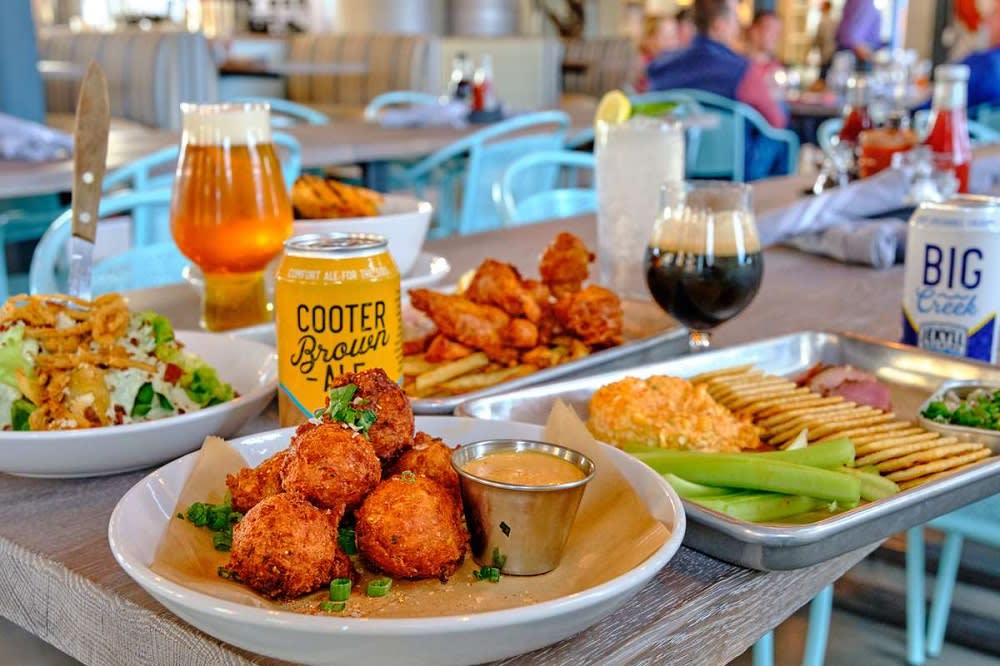 Photo courtesy of Jekyll Brewing
If your idea of relaxing involves some hops, you're in luck. Alpharetta has two breweries:
Currahee Brewing Company
and
Jekyll Brewing
, both of which are perfect for lounging and trying out a new brew like the Frankenstark at Currahee or the Moon People Belgian Wit at Jekyll. Want to continue your beer tour on a relaxing Saturday? Head into Atlanta, where you can grab a Wobbegong Wheat Ale at
Atlanta Brewing Company
, a Game Night IPA at
Second Self Brewing Co
., or a Straight Outta Munich from
Round Trip Brewing Company
. Most of the breweries have outdoor seating options so you can enjoy the beautiful Atlanta weather while you kick back and let your worries slip away.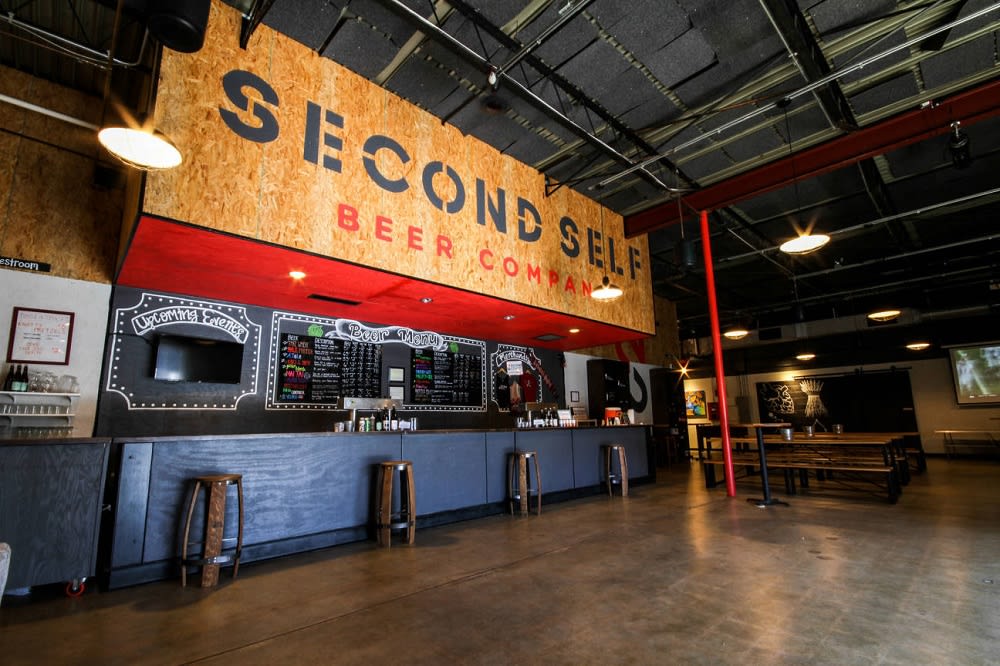 Photo courtesy of Second Self Beer Company
Looking for the perfect Alpharetta real estate?
Whether you want to golf, go Zen, or enjoy a relaxing meal, you'll have plenty of activities to choose from when you want to relax in this Atlanta suburb. Do you want to live the laid-back Alpharetta lifestyle but haven't yet found a home you like in the area? Reach out to trusted Alpharetta real estate expert
Monica Blanco
for assistance finding the best property to fit your needs.