As Georgia's eighth-largest city, Roswell has much to offer families. Roswell is highly scenic, offering picturesque waterfalls, lush green parks, and lakes. Monica Blanco sets out to recommend the best destinations for you and your family in Roswell, Atlanta.

In addition to beautiful outdoor recreation, there are plenty of indoor activities suitable for families. Explore this handful of fun ways to have fun and bond with your family in Roswell.


Aurora Cineplex
Grab some popcorn and sit back to enjoy Hollywood's latest release at Area 51's Aurora Cineplex. This theater features plush seating with high back rockers and movable armrests, exceptional projection equipment and digital sound, and family restrooms. Tickets are affordable — matinees cost a mere $6.50, while 3D films cost an additional $1.25. Aurora Cineplex is a winner when you're looking for a fun activity to enjoy with the family without breaking the bank.
The Fringe Miniature Golf
Rally up the kids and get to putting at The Fringe. Groups of all ages love gathering to relax with a few rounds of miniature golf at the two 18-hole courses accessible at Area 51. Little ones, tweens, teens, and adults alike will adore getting outdoors and putting the day away.

Host your child's next birthday party at The Fringe, where parents can sit back and relax and let the professional staff handle everything from activities to birthday candles.

In addition to two mini-golf courses, Area 51 has weekly specials on popcorn, golf play, movie tickets at Aurora Cineplex, and more. Get out in the sun and work on your golf game with your whole family at The Fringe.


Bowlero
For a lively family outing filled with eats, games, and friendly competition, head to Bowlero. This fabulous bowling alley features black lights, soft lounge seating, and massive HD video walls that play everything from live sports and music videos to classic family films.

Bowlero also offers a deluxe arcade with state-of-the-art video games and a wide selection of old-school classics like World's Largest Pac-Man, Mario Kart, and Jurassic Park Arcade. Load up your kids' arcade card with credits and let them run wild as you and your partner sit back and sip on craft and local brews at the sports bar.

Play a round or two of billiards before indulging in lane-side pizza and wings with the fam while trying to get some strikes in. If your family can spare some time to have fun and get a little competitive, Bowlero will be right up your alley.
Andretti Indoor Karting & Games
Just a hop, skip and a jump outside of Roswell in the neighboring town of Marietta lies Andretti Indoor Karting & Games. A magical place filled with joy and wonder, Andretti offers a multitude of family-friendly entertainment.

For a real rush, head to the indoor climate-controlled tracks for some go-karting. Keep the adrenaline pumping by heading to the 4,000-square-foot laser tag arena to defend your family's honor against other teams. For an immersive experience that engages your senses, enjoy the 7D Experience, a 3D movie experience with amazing special effects. Simulators help you train like a professional race car driver with the latest in cutting-edge technology to make you feel like you're really on the race track with vibrations of the car, the tension in the seatbelt, and the sounds of the race track.

Take your bowling to the next level with boutique bowling, complete with custom bowling lanes and lane-side food and beverage service. Once you've had your fill of recreation, head to Andretti Grill for some delicious made-from-scratch eats. No matter the activity you choose or the meal you eat, you're bound to have a memorable time at Andretti Indoor Karting & Games.
Sky Zone
Allow your kids to challenge themselves mentally and physically at Sky Zone! The high-energy Little Leapers program welcomes children 5 years old and younger to partake in a variety of structured and unstructured activities led by instructors and/or parents. These exciting activities allow kids to explore, learn and grow as they play.

Active Play Time allows kids to explore the park's play areas while fostering social skills, balance, and hand-eye coordination. Sensory Play Time offers children the opportunity to develop fine motor skills and foster creativity via coloring, building things, and playing with bubbles. Music Time gets everyone amped about singing and dancing to popular movie tracks and classic nursery rhymes. You'll want to bring your camera to capture your little ones having the time of their lives!

Last but certainly not least, Sky Zone offers snacks to enjoy during storytime with an instructor, giving kids a chance to wind down and refuel after all the exciting shenanigans. Created for parents and little ones to bond and grow together, Sky Zone's Little Leapers program is a genuine treasure.
Riverside Park
Pack a picnic and head to Riverside Park for the day. There is an abundance of amenities for every family member here. Anglers cast their lines in hopes of catching dinner while those looking to get on the water utilize the canoe/kayak launch. Picnic areas are ideal for laying out a blanket and sharing homemade treats with loved ones before trekking one of the hiking trails.

Take your kids to the Chattahoochee River to splash about with them or watch them romp around the playground. The sprayground is a great intro to the wonders of water for tiny ones. Between the fishing docks, concession stand, and summer concerts, Riverside Park is a must-visit for your next family day trip.


If you are looking for a beautiful townhouse in Roswell, Monica Blanco Real Estate is here to provide you with a few great properties you will simply love: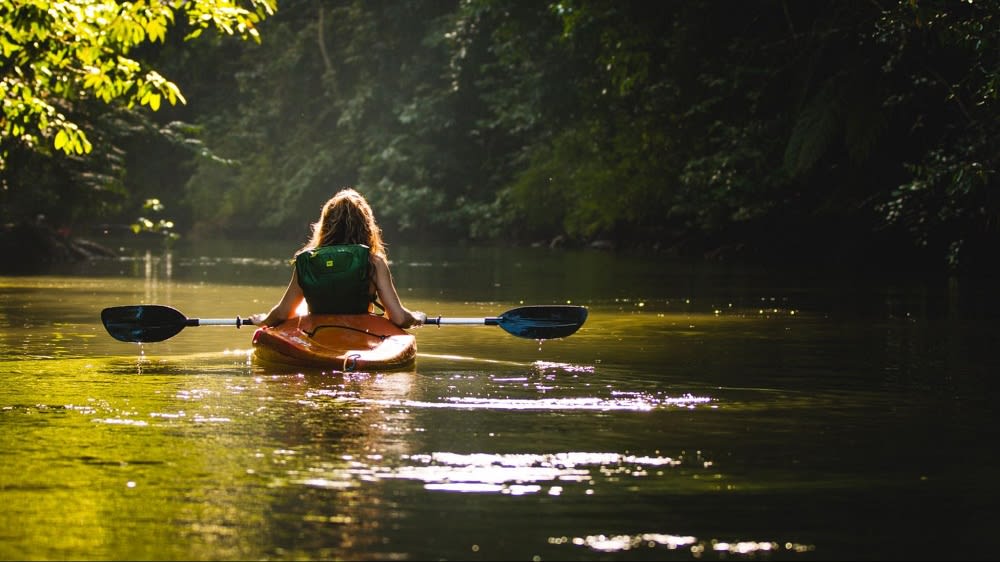 Chattahoochee Nature Center
Boasting 127 acres of forest, wetland, and river habitat, Chattahoochee Nature Center is metro Atlanta's premier nature destination. Here you can enjoy hiking trails, exhibitions, programs, and events.

Your little daredevils aged 8 plus will jump for joy at the chance to get a bird's-eye view of CNC with a ziplining tour, complete with challenging suspension bridges, ropes, and much more! Canoe programs are suitable for novices and seasoned paddlers ages 6 and up, while Family Canoe Days offer an introduction to canoeing for those ages 5 and up.

Embark on a nature walk with the kids via one of the many hiking trails and spot some native fauna and flora along the way. In addition to offering trailheads, CNC hosts family-friendly programs year-round led by knowledgeable naturalists and community partners to expand visitors' knowledge of wildlife while strengthening their bonds with the natural world. Walk among the gardens to glimpse over 600 native plants, including pollinator plants that are crucial to the health of local wildlife.

A beautiful place with endless programming and recreation, the Chattahoochee Nature Center is waiting for you and your family!
Aside from these remarkable recommendations, Monica Blanco - a top-ranked Roswell real estate agent, has a few outstanding family homes for sale in this area. Here are a few top picks for you:
Roswell Area Park
When families want to get active and have a great time doing it, they head to Roswell Area Park. The park is teeming with amenities from hiking trails to a gymnastics/dance center. Express your creative side in the art studio, swim laps, teach your toddler some basics in the swimming pool or wander the park's trails.

Make sure to bring your family's sports equipment to enjoy the baseball fields, football fields, lacrosse fields, and tennis courts. Fish in the pond, climb the playground, and simply revel in a fun day outdoors with your family at Roswell Area Park.


Credit: Roswell Inc
Computer Museum of America
Technology continues to improve and evolve on what seems to be a daily basis. Though modern technology has come so far, it's important to remember where it came from. The Computer Museum of America was created to preserve the history of technology while educating visitors on the past and future of computing, paving the way for the innovators of tomorrow.

Exhibits include an updated timeline of computer history showcasing technology milestones in the context of transportation, games, and heroes. The museum also boasts a Tribute to Apollo 11 with a nearly full-scale replica of the lunar module and one of the world's most extensive collections of Cray supercomputers. From The Apple Pop-Up to LINK - History of the PC, your kids will learn about the technological discoveries of the past that carved our present and future.

Are you or someone you know looking to move to metro Atlanta? Contact Monica Blanco today with all of your Roswell real estate inquiries. With a successful real estate agent like Blanco on your side, you're sure to find the Roswell luxury home of your dreams.