One of the most important factors in considering a place to live for those thinking about starting a family, as well as those who have young children, is the availability of activities to keep the kids busy and entertained. Many will move away from cities in favor of a serene and safe environment for the kids to grow up in, as well as to form those ever-important early memories that shape the character and outlook of kids throughout the rest of their lives.
One of the reasons that
Milton real estate
is highly valued is because of the many opportunities for family-friendly events in the area. As all parents know, staying active during the day will lead to a nice, quiet evening at home, which is invaluable. Here are five things to do with the family in Milton.
Every year, Milton has a community Easter egg hunt for the kids, so grab your basket and your bunny ears and get out there with eyes wide open. This is a favorite of local children, and it is especially nice to enjoy the fresh spring air.

The event is hosted by Stonecreek Church on the grounds of the Cambridge High School football field. Because this is a community event, everyone is encouraged to participate, with no fees or reservations necessary. All you have to do is show up ready to hunt for eggs and make a day of it in the spring sunlight.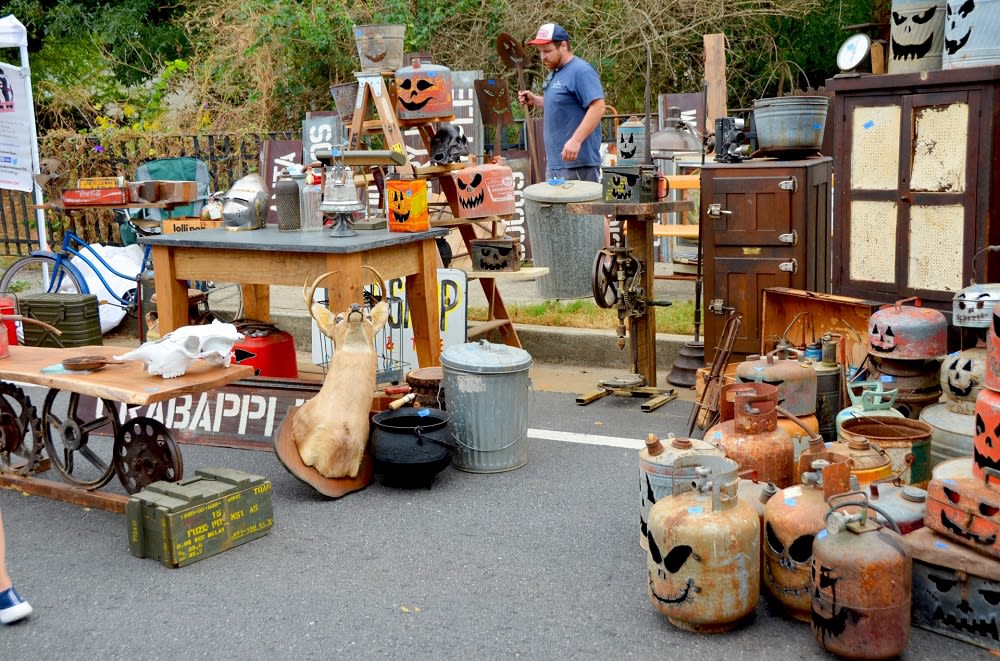 Photo Courtesy of Milton, GA
No matter the weather conditions, the Crabapple Fest is a must-do in Milton. Crabapple Road in Milton is closed to vehicles and made into a space for the public to gather. This fall festival includes many activities for kids such as face painting, carnival rides, and an antique mall. Although the kids will be highly entertained and have a great deal of fun, there are also things for the parents like a lively market of home decor and art. The festival also allows your four-legged friends to join up in the fun, provided they are on a leash.

There is quite a bit of wonderful Milton real estate near this area. If you are going out of town this day or are attending some other event, keep in mind that there are street closures and redirected traffic, so plan accordingly.
Pumpkin Carving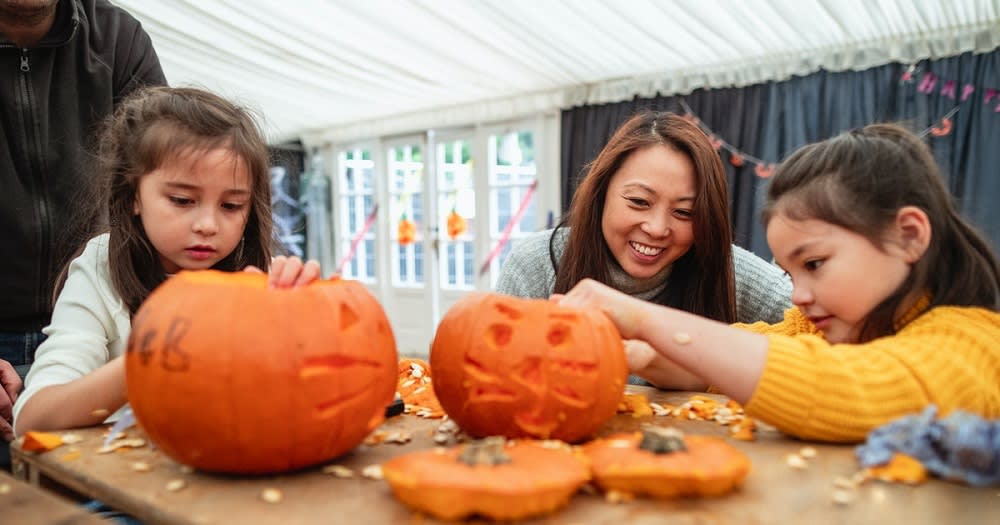 Photo Courtesy of Romper
Another fall festival that is a must-attend is the so-called crabapple carving. Don't take that literally – you'll need to bring along a pumpkin! No other supplies are necessary, as tools and paint are provided. This is a great memory-maker for the kids, designing and making their own pumpkins to display on the porch for Halloween.

For those who want to save the seeds for use later, make sure to bring some sort of receptacle for them in the form of a plastic bag, Tupperware, or an old Folger's can. Come on by the Broadwell Pavilion and participate in the fun, brought to you by the City of Milton and the Crabapple Community Association.
The Independence Day Walking Parade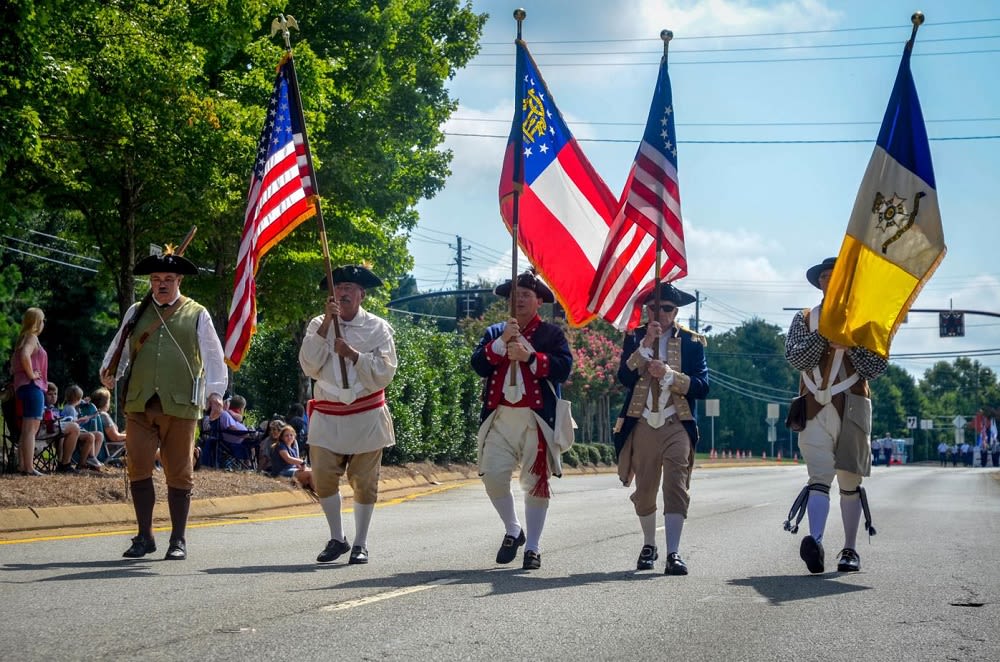 Photo Courtesy of Marietta Daily Journal
Nothing says summer fun like a parade in the sun! The Independence Day Walking Parade, celebrating the moment in American history when we first became a nation, happens every year in Milton. Participating in the parade is easy – don't forget to wear red, white, and blue. The parade departs from the Broadwell Pavilion and is led by the fire department. The parade route only takes about twenty minutes to walk, so even the little ones can join.
Winter Pancakes
Each year, the fire department hosts "
Pancakes with Santa
," which is a trifecta win for those with kids. Firetrucks, breakfast food, and Santa are a winning combination. The kids love it. Although there is not a photography service offered, pull out your phone or camera and snap away as your kids tell Santa everything they want for Christmas. This is another "just show up" event, which means it may be crowded at peak times, but there is never an admission fee. In searching for Milton homes, you might want to make sure you're in close proximity to this one! The event takes place at the Milton Fire Station 44, located on Highway 9.
Living in Milton
Living in Milton is without a doubt one of the finest places to be in close proximity to Atlanta. In looking for Milton homes and Milton real estate, you will find a great variety of options as far as cuisine, entertainment, recreation, and educational opportunities, as well as fun events for the whole family amid a pleasant environment.
You will also be close to all Atlanta has to offer when it's time to call a sitter and have a date night in the city. No matter how you look at it, Milton is a great place to raise a family. If you're ready to take the next step and start looking for Milton homes, reach out to local agent
Monica Blanco
for expert guidance.

*Header photo Courtesy of Country Living Magazine