For many, winter is a time to hibernate. The excitement of the holidays and a New Year have passed. We've all headed back to work and are marking the calendar until Spring Break and the outdoor activities which come with warm weather.

That line of thinking might work for folks further north, but this is Atlanta. Sure, the time between January and March can produce a rollercoaster of weather swings and the occasional wintertime precipitation, but it's just as likely to be unseasonably warm with bright sunny days and clear, comfortable nights.

Atlanta has more than a favorable climate. This is a world-class city with major media outlets and many Fortune 500 companies plowing full steam ahead. The city's major attractions, bars, restaurants, shopping destinations, and annual events never slow down, and the winter months are no exception. Let's explore the wide variety of excitement and adventure to enjoy this season in Atlanta.
Shop at a local farmers market
With fresh produce, baked goods, and stunning arts and crafts created by local artists, you can't go wrong with a great farmers' market. Even in winter, the Atlanta metro is filled with bustling markets filled with local vendors selling organic produce, beautiful handmade art, and more.
Several of the city's best year-round Farmers Markets include:
While these are the city's best year-round markets, many others open their produce stands starting in late March and early April. Keep tabs on local events in your area to find the ones closest to you.
Venture out for a concert
Summer is typically the time for live music and festivals but many major artists get year-long tours up and running between February and April before the concert season truly kicks off. Atlanta has the distinction of being a major stop for practically every notable tour and the calendar for 2022 is already filling up fast with lively shows featuring everything from pop, jazz, hip hop, classical music, and more.


Notable shows making a stop in Atlanta between February 1 and April 30, 2022, include:


February 9 - Kacey Musgraves, State Farm Arena

February 10 - Andrea Bocelli, State Farm Arena

February 12 - Dua Lipa, State Farm Arena

March 4 - The Eagles, State Farm Arena

March 21 - Justin Bieber, State Farm Arena

April 8 - John Mayer, Start Farm Arena

April 20 - Diana Krall, Atlanta Symphony Hall
Keep in mind some venues and artists may have specific health protocols to attend a show, so be sure to review the requirements ahead of time before purchasing tickets.
Take a spin on the ice
Realizing outdoor ice skating in Atlanta is very much a holiday affair, the best time to lace up your skates is from mid-November to early January. However, the city keeps both the winter spirit and their beautifully maintained skating rinks up and running well into the new year.

A few outdoor rinks you can head to in February include:


Holidays at Sweetland at Sweetland Amphitheatre, through February 14

The Rink at Park Tavern, Midtown, through February 15

The Ice Rink at Sugar Hill, through February 20

Olde Town on Ice at Olde Town Conyers Pavilion, through February 21

Ice Days Ice Skating Rink at Legion Field FairGrounds, through February 21

License to Chill Snow Island at Margaritaville, through February 27
Of course, there are plenty of other year-round indoor venues for those who want to keep spinning beyond Valentine's Day. These include:


The Cooler in Alpharetta, GA

Center Ice Arena in Sandy Springs, GA

Atlanta IceForum in Duluth, GA

The ICE in Cumming, GA

Atlanta Ice House in Marietta, GA
Experience Atlanta's natural and historical wonders
Ocmulgee Mounds National Historical Park, Credit: National Park Planner
With temperate seasonal patterns sweeping through central Georgia, the dark, cold winter days often yield comfortable early Spring or Fall temperatures. With hot Atlanta summers looming on the horizon, winter is typically a wonderful time to escape your cabin fever and experience the great outdoors.

Residents of Atlanta are fortunate to be less than a two-hour drive from nine of the fourteen national parks and heritage sites in Georgia, including:
If your outdoor passion is hiking, Atlanta has you covered with a bevy of gorgeous trails situated in state parks and nature preserves within a 45-minute drive of the city. Two of the best experiences include trails at
Sawnee Mountain Preserve
in Forsyth County and
Sweetwater Creek State Park
in Douglas County.
Visit a world-class museum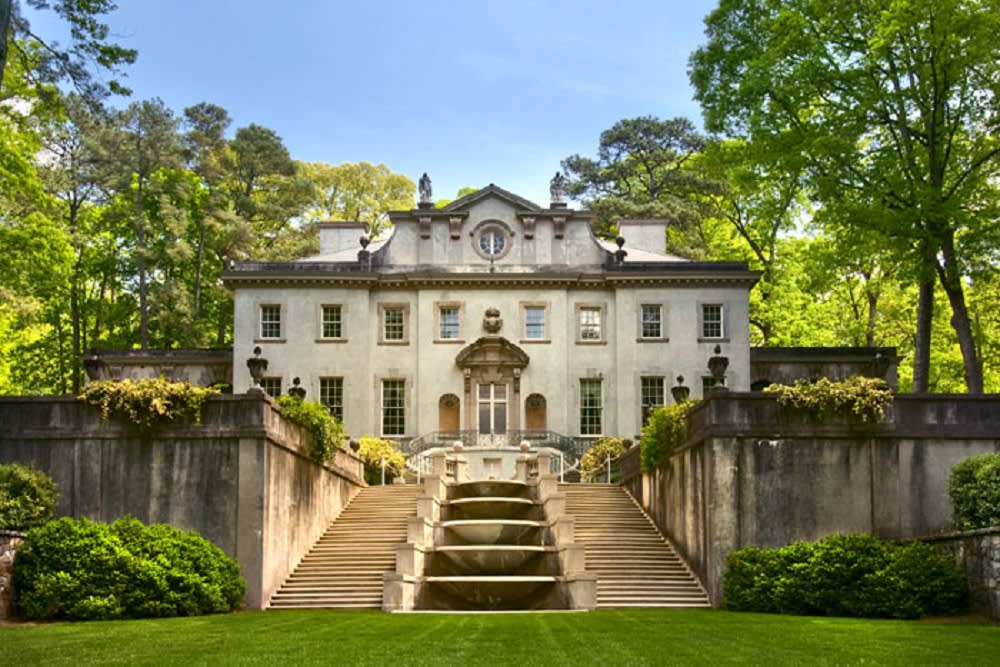 Atlanta History Center, Credit: Atlanta's CW69
As great as the outdoors are, it still gets cold in Atlanta during the winter. When the time comes to head indoors, there are few better ways to enjoy Atlanta's impressive cultural heritage than exploring its world-class museums. The city has more than forty different museums and even more scattered throughout the outlying suburbs. Here are ten of the best to visit on a cold winter's day:


Celebrate black history month
As the birthplace of Martin Luther King Jr., the city has a long and storied history with Black liberation. You can educate yourself on Black History by visiting the impressive museum dedicated to the legacy of Martin Luther King Jr. and go on the
King Historic District Tour
. This exploration of the civil rights movement will take you through a number of Atlanta landmarks which shaped Dr. King's life, including historic Ebenezer Baptist Church, Dr. King's birthplace, and the Dr. and Mrs. King memorial.
King Historic District Tour, Credit: Explore Georgia
Attend world series champions Atlanta Braves Opening Day
We know spring ends on March 20, but by then, we're more than a month into Major League Baseball's spring training with only a week and a half left until Opening Day where the
Atlanta Braves
begin their World Series title defense.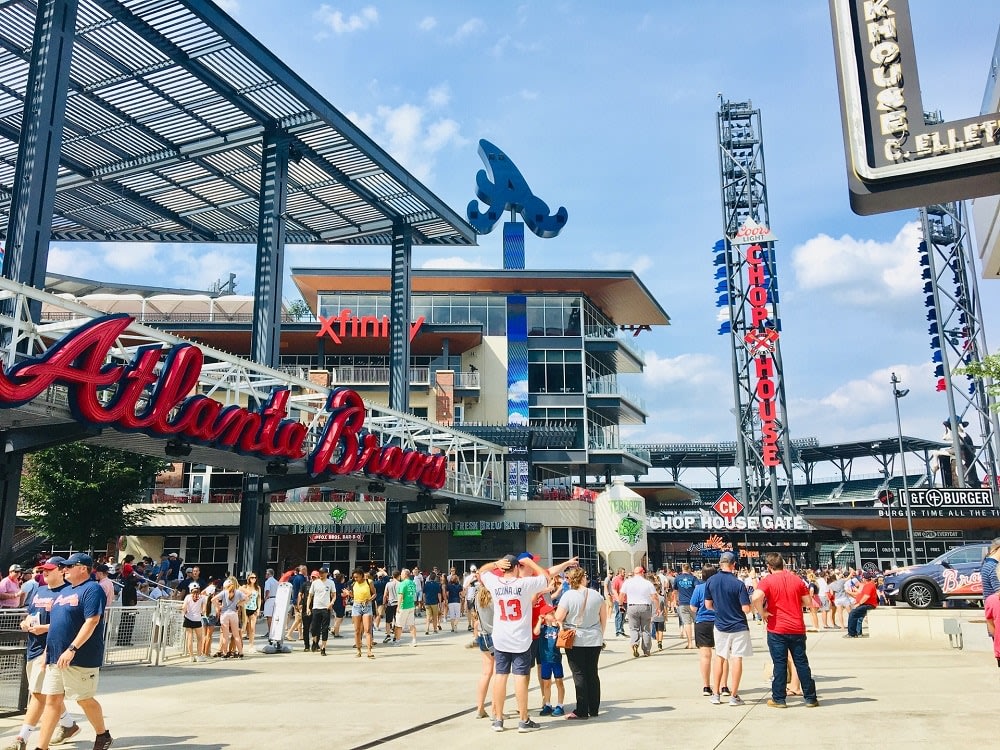 While the Braves start their season in Miami, they return to Atlanta on April 7 for their home opener again - the Cincinnati Reds at Trust Park. The team has thirteen home games in April, so there will be plenty of opportunities to see them play before the temperature rises.
Whether you're looking for new property in one of Metro Atlanta's most sought-after suburbs or seeking to list your current home, please don't hesitate to reach out to
Monica Blanco today
.
Recognized as one of the Atlanta Realtors Association's top individual agents, Monica is ready to guide you through every step of your real estate transaction. From Alpharetta, to Buckhead, to Milton and beyond, Monica's years of experience, knowledge, and expertise will ensure your home search or selling your property will be a success.