One of the best things about moving to a new area is finding your new favorite restaurant. Whether you and your spouse enjoy takeout and a movie or going out for a nice meal with your family, you need to know some of the best eateries near homes for sale in Roswell. After all, what else are you going to eat while you're moving in? If you need a quick guide to the top places to eat in Roswell, Georgia, we've got you covered.
Table & Main
You can't enjoy Georgia correctly without a bit of classic, Southern cooking. While many restaurants in the Roswell area have a certain Southern flair,
Table & Main
goes all in. Table & Main lives and breathes a Southern grandmother's cookbook from shrimp n' grits to catfish, gooey mac n' cheese, and fried chicken — Table & Main lives and breathes a Southern grandmother's cookbook. They even have derby pie!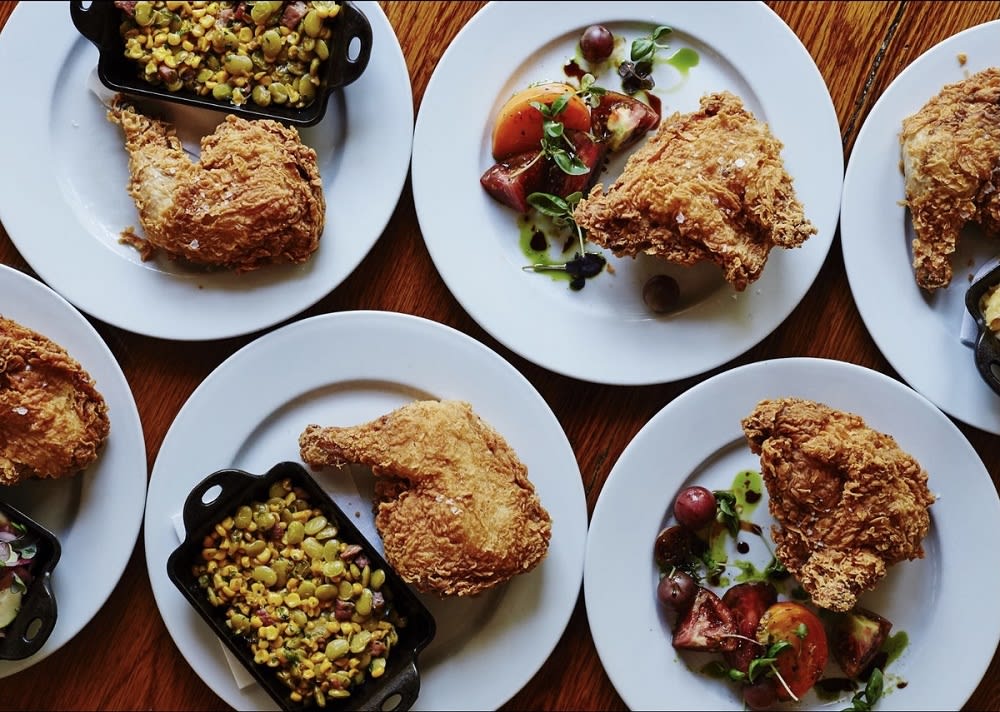 This eatery opened in 2011 inside a restored Canton Street home that's been there for over a hundred years. Like Southern cooking leads the menu, they let Southern history lead their location design. A beautiful mix of hospitality and warm, comfy Southern vibes, Table & Main is where Roswell real estate owners go to connect to the roots of this beautiful city.
Fellows Cafe
Making homemade bread every day and using local produce,
Fellows Cafe
mixes rustic homemade coziness with the refinery of Parisian cafes. So, the menu does the same thing. The cooks mix sophisticated cocktails and charcuterie with thick stacks of hotcakes or classic eggs benedict with jazzed-up sweet potato. Some other highlights on their menu include their French toast bake, avocado toast, summer turkey sandwich, and sourdough cinnamon roll.
Inside the restaurant, you can find a mix of antiques and artisan objects that the owners love, fitting in with the 1800s home itself. So, if you need some one-of-a-kind decoration inspiration while looking for homes for sale in Roswell, look no further.
Peach and the Porkchop
How can you not visit a restaurant with a name like
Peach and The Porkchop
? This restaurant is just as bold, adorable, and quirky as you would expect, with a bit of sophisticated refinery backing up all the dishes. You can expect to find classics like the New York strip steak or eggs Benedict, but you have the option to order them Cajun style or perhaps with a side of stuffed artichokes. Other highlights include a whole host of unique sandwiches. Peach and Porkchop is also known for its beverages; they offer fresh-squeezed juices and "adult" milkshakes that come in various delicious flavors with a splash of booze. This restaurant was the lifelong dream of owners Chuck and Alyssa, and now it's a culinary dream for anyone new to Roswell real estate.
Gracious Plenty Bakery & Breakfast
At the intersection of breakfast foods and Southern cooking, you'll find
Gracious Plenty Bakery and Breakfast
. The cooks are all Roswell locals making a delicious difference in their community, and the restaurant purchases many ingredients from local Roswell-owned farms. When looking for homes for sale in Roswell, you can be proud knowing that eating here helps your community.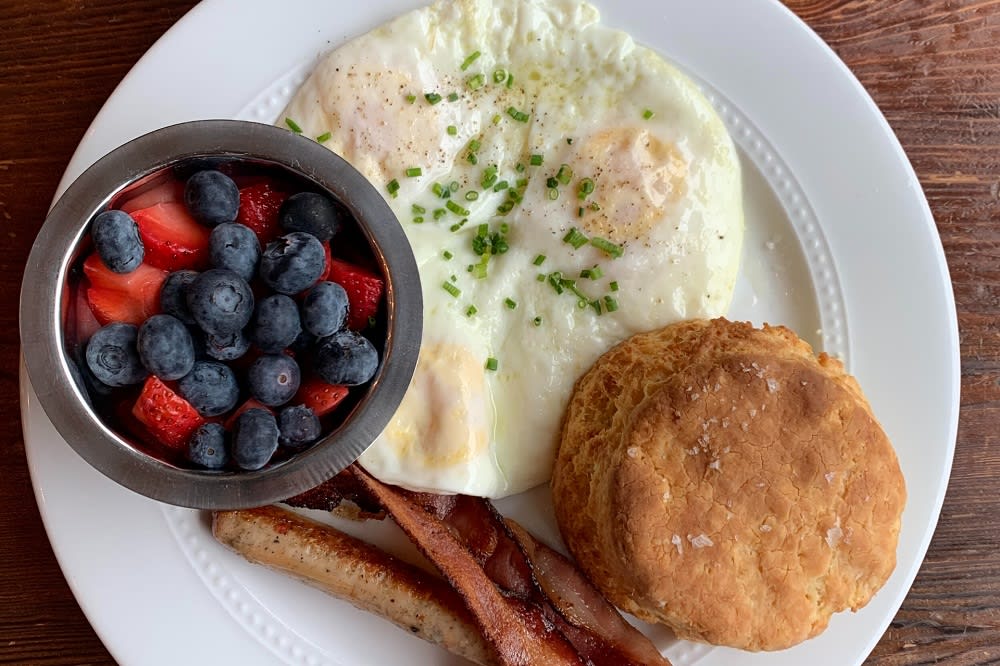 This breakfast place doesn't only serve your typical breakfast food, though. Yes, there are build-a-breakfast options, sausage gravy and biscuits, carrot cake muffins, and traditional, delicious morning meals. However, you can also find unique drinks such as peach coffee, bloody marys, and White Russians. They also serve lunch options, such as a chicken salad sandwich or a burger.
Cristy's Kitchen
Gluten-free and dairy-free/vegan customers rejoice: you can find an entire menu filled with diet-friendly, delicious foods at
Cristy's Kitchen
. Their fundamental goal is to make healthy options for Roswell real estate owners and families, sourcing locally grown, organic food.
A few of their stellar dishes include smoothies, cajun sandwiches, vegan pizzas, dragon fruit cheesecake, waffles, and vegan chocolate cake. However, if you'd like to know more about their full menu, it's best to either go to Cristy's in person or call their phone number.
Hugo's Oyster Bar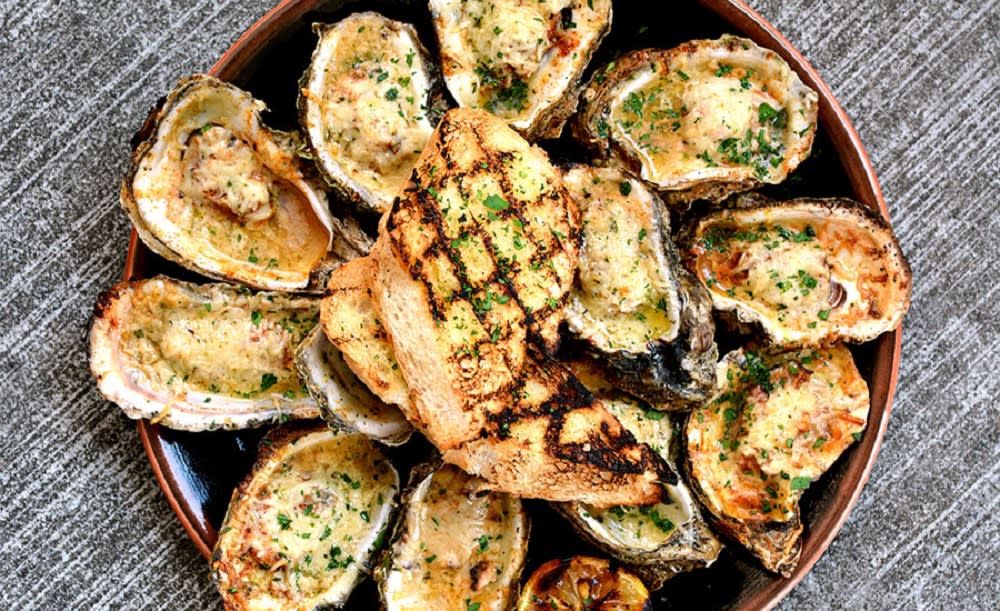 One of the most famous eateries in Roswell is
Hugo's Oyster Bar
, for a good reason. This place is a lovely fusion of Cajun and Southern delicacies mixed with the kind of coastal eats you expect out of an area like this. Think classics like fried green tomatoes and po'boys on the same table as crab-stuffed shrimp and fresh oysters.
Hugo's Oyster Bar is open during lunch, dinner, and brunch on the weekend, so once you're done looking for homes for sale in Roswell, take a break from unpacking and stuff yourself with some of this delicious seafood.
VAS Kouzina
As much as Georgia loves Southern food, a hint of something new is an experience that any Roswell real estate owner can appreciate. If you're searching for fresh flavors for dinner, head over to
VAS Kouzina
for some of the best Greek food in Georgia. Run by restaurateur Vasilios Liakakos, he brings his Greek heritage to the plate.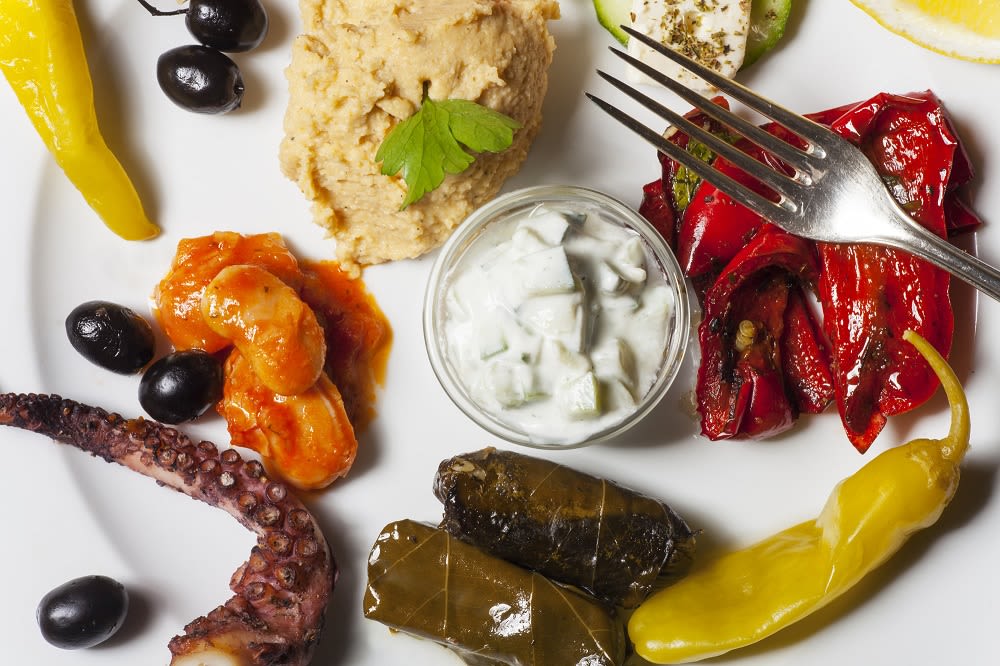 Enjoy modern interpretations of classics like baklava and baked feta, or stick with tradition and feast on grape leaves, seasonal fish, lamb chops, and gyros. Whatever you pick, it's all delicious!
Little Alley Steak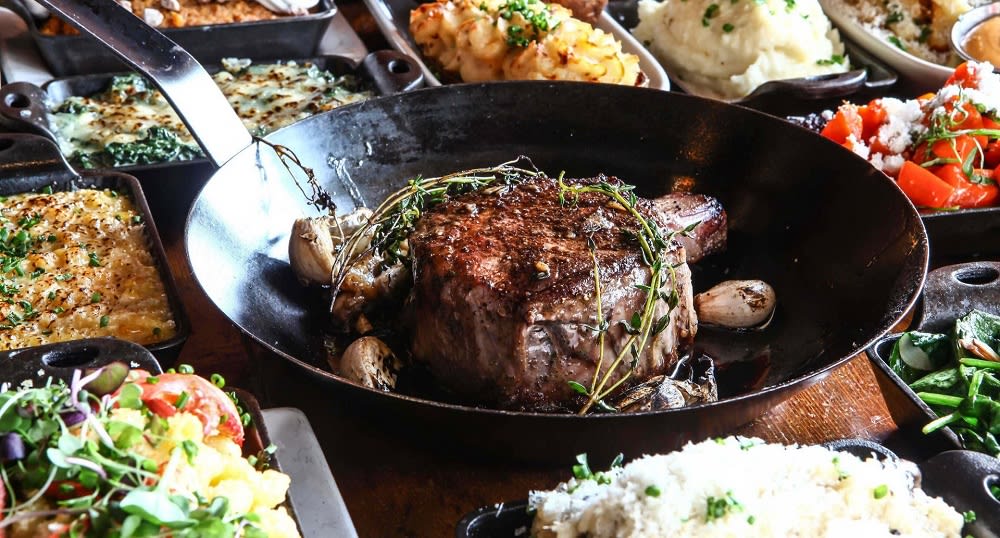 If you just want some classic culinary sophistication, go to
Little Alley Steak
. The location is designed to look like a 1920s steakhouse and serves you the steak to go with it. You can use a build-your-own charcuterie board, complete with brie, truffles, and salami. They dazzle your taste buds with food like raw oysters, duck confit spring rolls, or filet mignon tartare. The steak options are also vast, ranging from cuts like porterhouse to ribeye, strip steak to filet. They even come with steak-specific "enhancer" options, from truffle butter to yuzu, to lobster tail. It's up to you to make your steak experience the best.
With a side of delicious veggies like Brussel sprouts or starches like potato puree, Little Alley Steak can give you the fine-dining experience you dream of after moving into one of the many homes for sale in Roswell. They also have a location in Atlanta's Buckhead neighborhood.


If you live in Roswell or are in the area to look for properties, put these eateries on your list. Haven't found a realtor to help you with your home search? Reach out to trusted Roswell real estate agent
Monica Blanco
for expert assistance.
*Header photo courtesy of Peach and the Porkchop