The real estate situation in the U.S. has been more than a little intimidating over the last year. However, there's more opportunity and potential than risks in growing cities like Atlanta, GA. So if you're interested in finding your own slice of Alpharetta real estate, here are five things you can expect from the local housing market this year.
Hot seller's market
Across the country, we're stuck in a very competitive housing market. This problem is even worse in cities. While places like Charleston or Atlanta might not be as bad as New York City, they still struggle with high real estate prices.


Since November 2021, the median price of Atlanta homes increased by
21.6%
, as recorded by the Atlanta Home Owners Association. Even though homes for sale in Alpharetta may feel like they're on the outskirts of Atlanta, they still face the same problems. With housing supply so low and demand so high, houses rarely go for less than $300,000, and the best homes go for as much as $6 million.
Every buyer looking at Alpharetta real estate isn't going to have an easy time in this kind of situation, but first-time or young buyers will have the worst of it all. With interest rates likely to rise this year, it'll be even more challenging for a fresh buyer to get a good deal, even on a starter home. So you might have to save more than usual and be very careful reading your loans and contracts to get a great house with a significant down payment deal.
Building is a double-edged sword
There's a big difference between the supply and demand of homes for sale in Alpharetta, and builders and renovators are living their dream lives in this current market. After all, they hold a lot of power in the situation. There's only one hang-up: buying and renovating can be crazy expensive right now. Between high demand and clogged supply chains, building delays are even more common than average, and building or renovating a house can cost much more than it should in an average year.


The National Association of Home Builders found that rising lumber prices have forced the final cost of single-family homes to increase by a staggering average of
$35,872
. So while you might be able to make a significant profit on newly constructed Alpharetta real estate, you'll need to weigh the drawbacks that come with the 2022 market.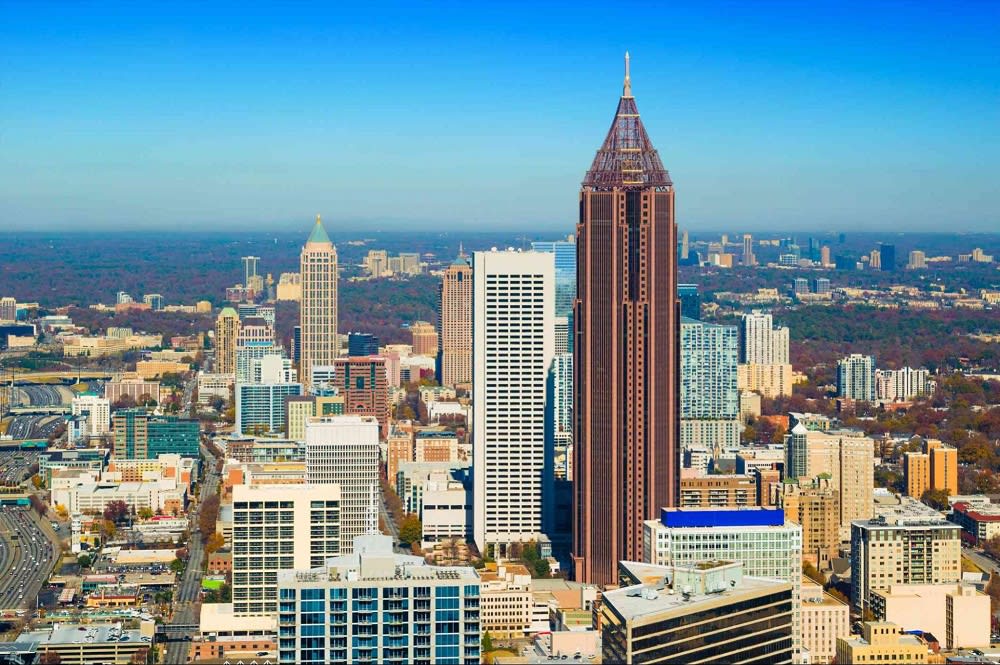 City of the future
As the entire world becomes more tech-based, so does homebuying. That's been pretty clear with the rise of sites like Zillow, Realtor.com, and Trulia becoming staples of searching for your next home. However, an extensive discussion about buying homes entirely online is growing. Like
Carvago
, the realty business may begin to move more online as buyer interest grows. And when it comes to Atlanta and Alpharetta real estate, that possibility is even more likely. After all, according to Forbes, Atlanta is one of the
top-growing
tech hubs in the country.
This will also affect how people want their houses built. Concerns about tech upgrades and climate change precautions will become more and more critical for tech and enviro-conscious buyers. Green and smart homes for sale in Alpharetta are the next step forward, and builders and renovators will have to start accounting for that. They could become game-changers when prospective buyers decide to put in an offer.
Rental on demand
If you're interested in owning a rental property in Atlanta, the market is very attractive in that respect, too. With the housing prices so high, people are looking into renting and saving money instead of pushing their wallets. While homeownership is attractive, it's not feasible for everyone who needs a place to live ASAP.


That's where you come in. Suppose you're interested in buying a home and renting it out. In that case, some of the best places to purchase single-family or multi-family rental properties are Druid Hills, Ridgewood Heights, and Alpharetta.


However, if you'd prefer to lean on the tourist population of Atlanta, there's a market for that, too. While it's had a bit of a dip the past year, many experts predict the market will improve through 2022. If you want to crunch the numbers on profit, Atlanta's nightly average Airbnb price is roughly $135 a night. With an average 40-50% occupancy rate, that's an average of $1,625-$2,025 in your pocket each month.


Since the average monthly mortgage in Atlanta is $950, that means the profit you make could cover your mortgage and more! And that's just the average — with a luxury home, you could make more on weekly or monthly rentals. Some of the best tourist-centric neighborhoods for vacation renting include Atlanta University Center and College Heights.


If you want to move forward with purchasing homes for sale in Alpharetta, contact trusted local agent
Monica Blanco
for assistance.